Overview | Gateway Courses | Pathways 
---
Overview
The foundation of the program is humanities-centered courses based on readings from a wide array of times and cultures. Students engage with those readings at a deep, reflective level, and then branch out to incorporate local and global realities and imperatives of citizenship. Cornerstone Gateway courses explore diverse cultures and perspectives, and lead to discussions aimed at questions that really matter: how to live your life deeply and well; how to contribute to the neighborhood, the nation, and world; and how to meet the distinct challenges facing society — from the perspective of each student's area of interest including politics, business, religion, and healthcare.
All Catholic University students participate in the First-Year Experience (FYE), a foundational liberal education core of the first-year curriculum. The FYE brings first-year students together in small Learning Communities (LCs) for a shared, yearlong experience. Within the LCs, students take a sequence of four core classes in philosophy, theology, and English. Students form bonds through their LCs as they navigate the first year of college together, often making friends that last well beyond the college years.
Cornerstone students get to know each other through their shared LC. In their first semester, they take courses in Classical Philosophy and Rhetoric and Composition (ENG 101C includes readings selected for the Cornerstone Program). In their second semester, they take Modern Philosophy, Foundations in Theology, and the first Cornerstone Gateway course. They take the second Gateway Course in the fall of their sophomore year.
---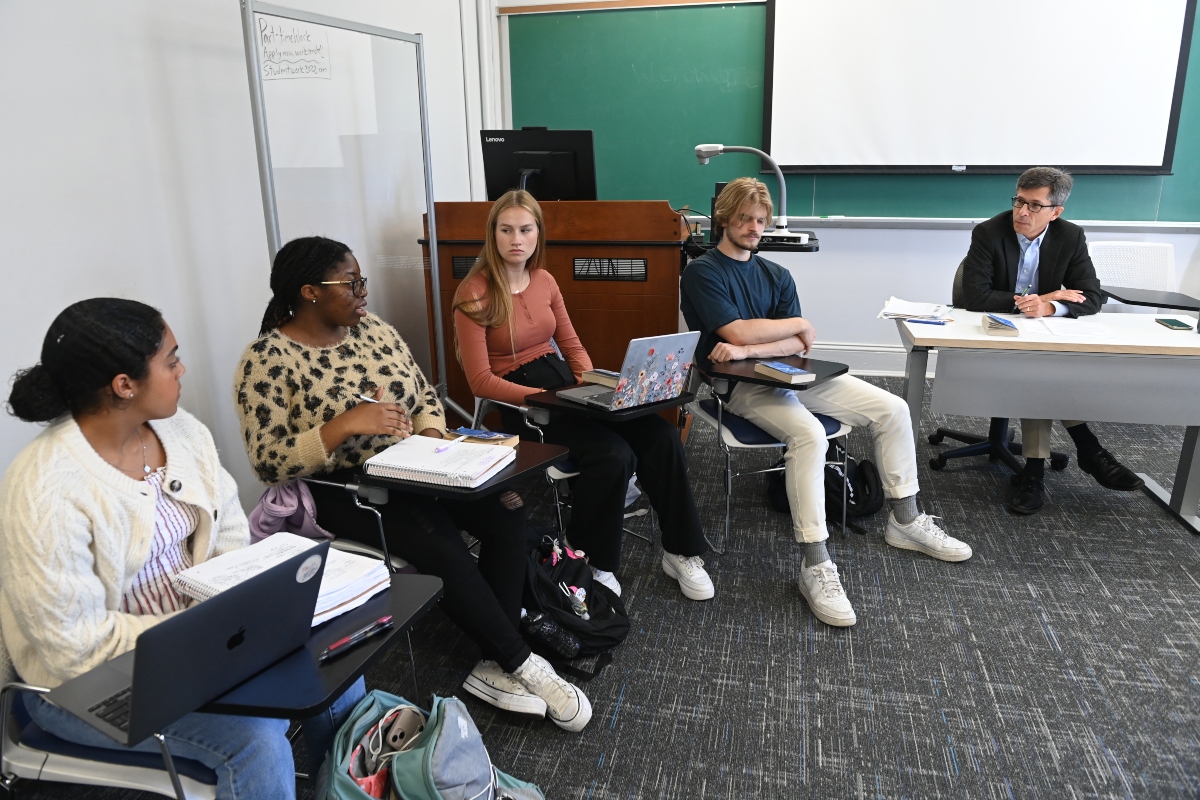 Gateway Courses
The Cornerstone Program is planned around some of the world's best works of literature. These culturally and intellectually diverse transformative texts challenge students to grow and engage as well-rounded scholars through thoughtful classroom conversations with peers and faculty members.
The Gateway courses, offered exclusively to Cornerstone students, revolve around common readings of transformative works of literature on the themes of citizenship and community. These discussion-based courses emphasize the humanities as a way of considering and pursuing meaning and purpose in life and stress various dimensions of good citizenship, and the nature of democracy.
Transformative Texts I: The Individual and Community (ENG 206)
Considers the foundations for citizenship in education, in family and friendship, and in community through discussions of great works of literature. This course fulfills the Liberal Arts Curriculum "Explorations in Literature" requirement. Sample readings:
The Odyssey, Homer
Antigone, Sophocles
The Souls of Black Folks, W.E.B. DuBois
Emma, Jane Austen
The Adventures of Huckleberry Finn, Mark Twain
Democracy in America,  Alexis de Tocqueville
Transformative Texts II: Citizenship and Belonging (HIST 208)
Considers the foundations for citizenship in historical documents and works of literature that have shaped American identity, that engage strife within a pluralistic society, and that consider crucial issues that extend beyond national borders. This course fulfills the Liberal Arts Curriculum "Foundations in History or Political Theory" requirement. Sample readings:
The Federalist Papers
United States Declaration of Independence
Constitution of the United States 
"Letter from Birmingham Jail," Martin Luther King, Jr. 
Song of Myself, Walt Whitman
Julius Caesar, William Shakespeare
Fratelli Tutti, Pope Francis
Open City, Teju Cole
---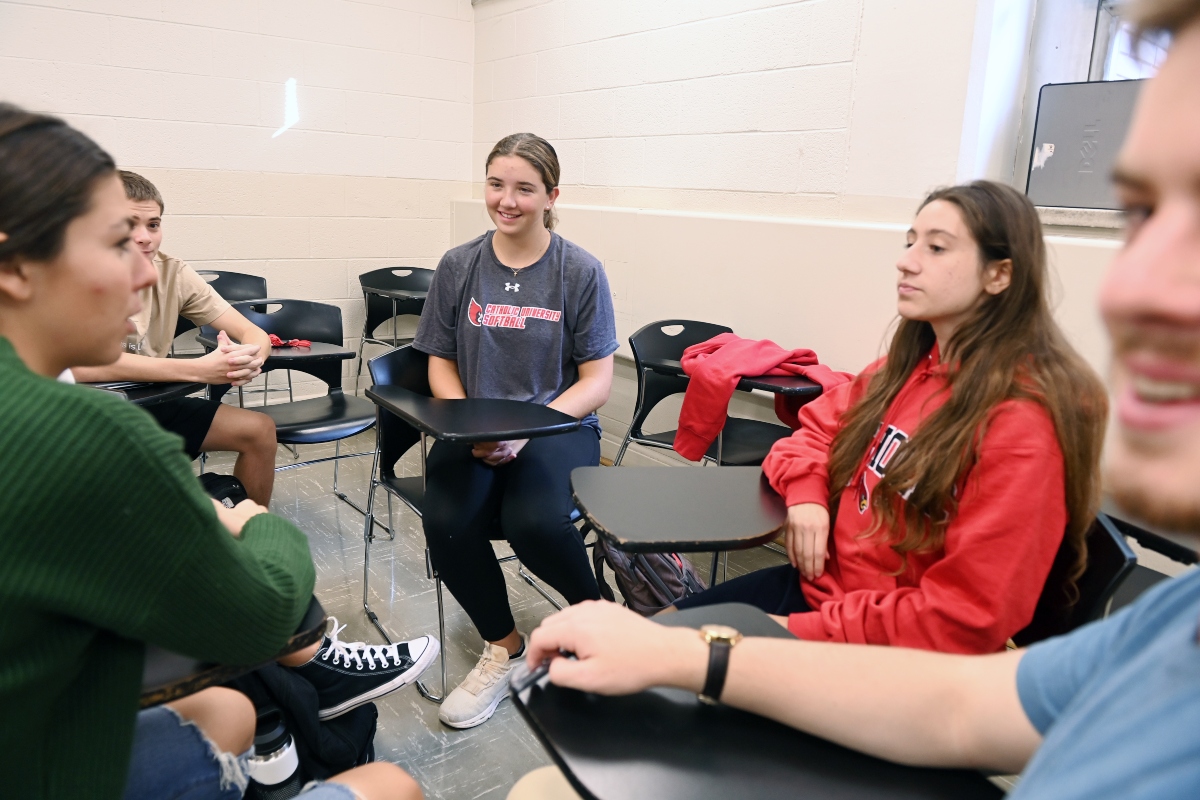 Pathways
After these "Gateways" into the program, students choose from four Pathways based on their interests and majors. These include: Medical Humanities, Philosophy, Politics & Economics, Global Scholars, and Research Scholars. Pathways include grouped courses through the University's liberal arts curriculum; study abroad opportunities; internships; experiential learning opportunities; and extracurricular activities related to each Pathway.
The Cornerstone Pathways support a student's major studies to form an enhanced and highly engaged college experience, and uniquely prepare students for today's workforce and post-graduate study.