A Community of Writers and Readers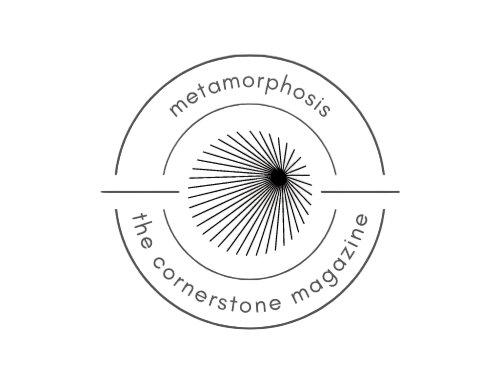 At the core of the Cornerstone Program is the idea that encounters with great books are transformative - and when read in a community of curious and committed readers, we evolve as thinkers, writers, and interlocutors. metamorphosis, the official Cornerstone Program magazine, seeks to create a virtual space for a community of readers who recognize the power of art and the written word to shape individual experience and, ultimately, have a profound impact on society.
All writing and art published in metamorphosis is created by Cornerstone students, faculty, and staff.
Submit your work
To submit non-fiction, fiction, poetry, creative non-fiction, visual art, or other forms of artistic work and performance for the inaugural issue, please visit the metamorphosis website. All submissions must respond to the theme for the Spring 2023 issue: "Family."
Submissions are due by March 15th.